Featured image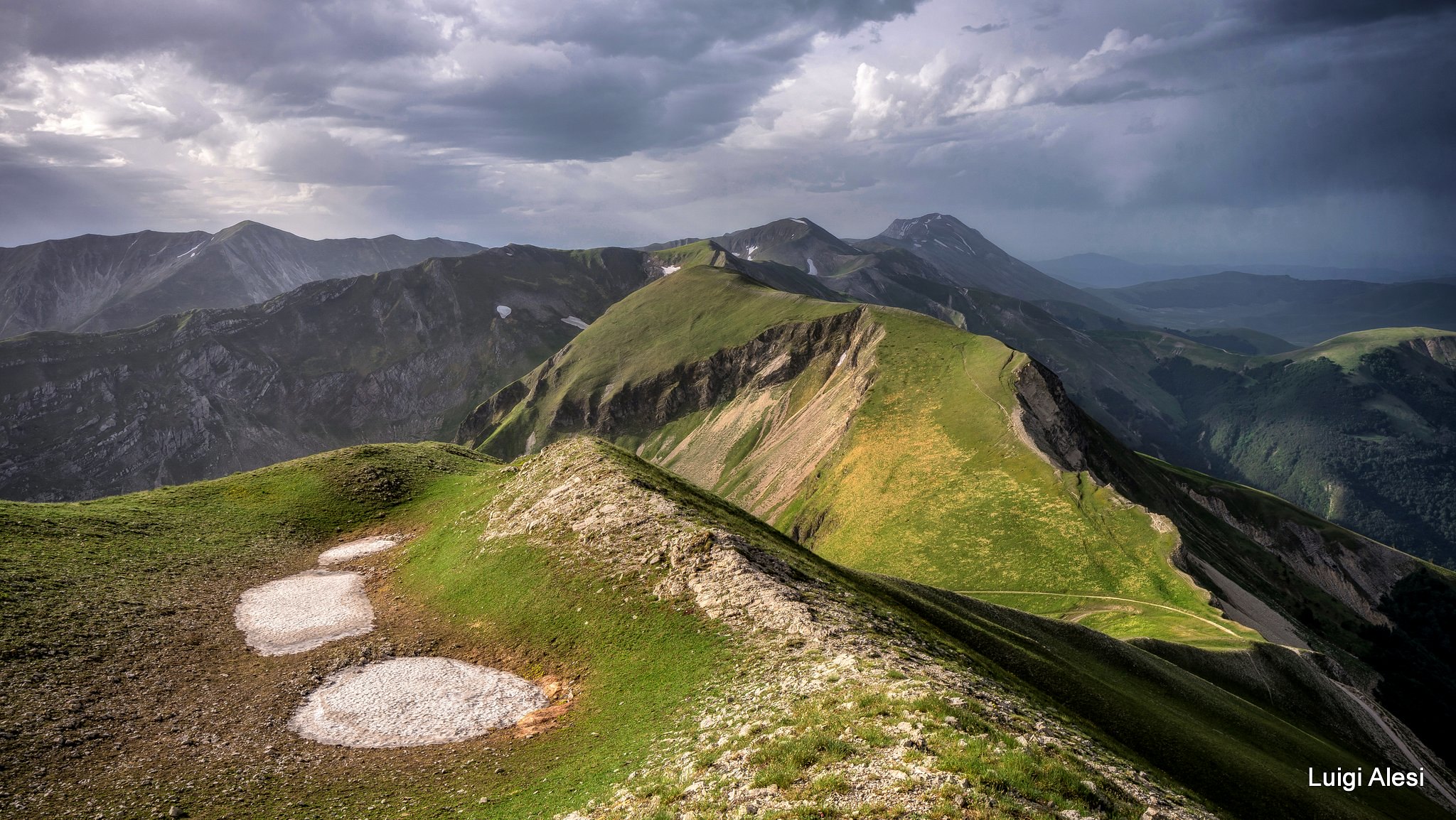 Description
The Monti Sibillini National Park (Italian: Parco Nazionale dei Monti Sibillini) is an Italian national park located across the regions of Marche and Umbria, encompassing the provinces of Macerata, Fermo, Ascoli Piceno and Perugia.

It was established in 1993, and now contains more than 70,000 hectares.
Points of interest composing this visit
Text description
Located at an altitude of 1300 m, Frontignano is a renowned ski resort that offers snow enthusiasts 25 km of slopes served by five chair lifts and three ski lifts. Trekking on horseback is one of the most popular activities for tourists who choose to spend their holidays in this area.
Description
Frontignano is located at an altitude of 1350 metres, on a green plateau near Monte Cornaccione (1769 metres), Monte Bove Nord (2113 metres) and Monte Bicco (2052 metres). You can also see Monte Cardosa (1870 mt.). The villages closest to Frontignano are Pian dell'Arco, San Placido and Cuore di Sorbo, also belonging to the municipality of Ussita.

History
In 2016 the village was damaged by the earthquake that hit Central Italy, with epicenter in the nearby Ussita. In 2018 the facilities remained closed while the following year the municipal administration reopened the ski slope called Saliere. In August 2018 a work of street poster art [3] appeared in Via Pian dell'Arco, giving new life to an unfinished structure abandoned since the 1950s.

Tourism
The village is a destination for spring/summer tourism for the trails and mountain biking. However, the territory is frequented mainly in winter because it houses an important ski resort, consisting of eight ski lifts, 14 km of slopes and a snowpark that make it the largest in the Marche. The ski area is divided into two sectors:

the sector of Canalone, the best covered with snow and suitable for the most expert skiers, composed of four lifts: the single-seater chairlift Selvapiana (lift expired due to technical end of life), the two-seater chairlift Cornaccione (to be repaired) and the ski lifts Jacci di Bicco and Coturnice (lift closed);
the Saliere sector, suitable for everyone, composed of four lifts: the Ginepro two-seater chairlift, the Pian dell'Arco-Belvedere four-seater chairlift, the Campo Scuola conveyor belt and the Lo Schiancio-Le Saliere four-seater chairlift with automatic release.

Description
The Sanctuary of Macereto is a Renaissance-style chapel or Marian shrine in Visso, province of Macerata, Marche, Italy. Built between 1528 and 1538 around a rustic 14th-century chapel housing a venerated statue of the Madonna, it is located in the Parco Nazionale dei Monti Sibillini.
Image(s)