Create an app from the visit you created on Innova Patrimonio
Every visit created on Innova Patrimonio CMS can be converted into a full-fledged native app. Complete with offline caching and geolocation. This application has a wide range of features. From geolocation to notifications and offline usage.
Every POI added to your visit will be plotted on a map. POIs are clickable and the app can play sounds, videos and display text and images.
The map can be downloaded to your smarthpone for when network coverage is poor or non-existent.
To get your native app, go to your innivopatrimonio CMS account. Select the visit you want to convert. And click the "Verify Visit Data" button in the upper right corner. A member of the Orpheo team will check if your data is compatible and tell you if any changes are needed. Once everything is ready, the Orpheo development team will start working on your app. It will be published on Google Play and Apple App Store.
Example of "Villa Farnesina - Rome" application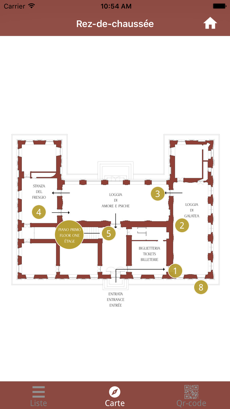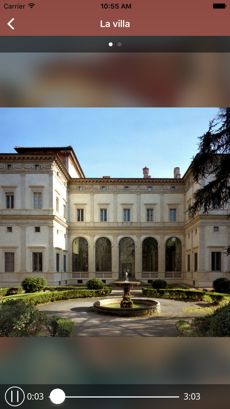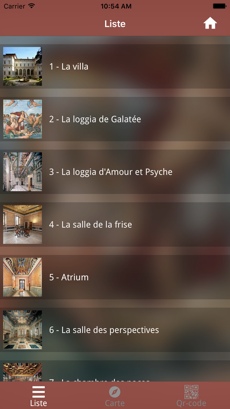 The Villa Farnesina, located in Rome, is considered one of the most noble and harmonious creations of the Italian Renaissance. At the beginning of the 16th century, it was commissioned by the Sienese banker Agostino Chigi to the architect Baldassarre Peruzzi. Its interior was decorated by Raphael, Sebastiano del Piombo, Giovanni Antonio Bazzi called Le Sodoma and Peruzzi. Towards the end of the 16th century the Villa was purchased by Cardinal Alessandro Farnese, from whom it took its name to distinguish it from Palazzo Farnese, which is located on the other side of the Tiber. The Villa is also used for official purposes by the Accademia Nazionale dei Liceni.
Contact Orpheogroup for more informations about creating an application